Architectural Rendering and Visualization is the art of creating realistic images that illustrate your design and allow you to get clear and precise views of exteriors and interiors of your projects. 
There are a large number of benefits that can be obtained from the Architectural Rendering Services. Architectural Rendering allows your clients understand your design concepts.Visualization of how a house would look in the future plays an essential role in selling a project to buyers. Various business firms are using Architectural Rendering to attract more customers, to increase their sales, to get finances from investors.
Architectural Renderings can be used for the following: architectural presentations, home buyer brochures, real estate renderings, home developer renderings, realtor advertisements, real estate magazine ads, real estate print design, home builder & realtor website imaging, new home marketing materials.
We provide a wide variety of Architectural Rendering and Visualization Services for your design projects.
Exterior Architectural Rendering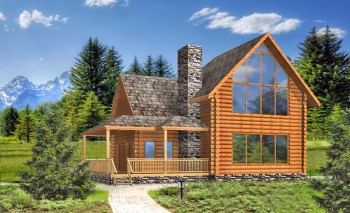 Our Exterior Architectural Rendering Services include:
3D EXTERIOR RENDERING AND VISUALIZATION
Transforming two-dimensional home plans and elevations into three-dimensional renderings. Exterior 3D House Rendering, 3D House Perspective Overviews, 3d Elevation Visualization, Birds' Eye View Rendering, Aerial Views.
2D COLOR ELEVATION RENDERING
Producing two-dimensional images rendered from the blueprint drawings, Auto CAD drafts, sketches in PDF, JPG or GIF, that can show exterior textures, materials, color and finishes.
Read more about Exterior Architectural Rendering Service
 Floor Plans Rendering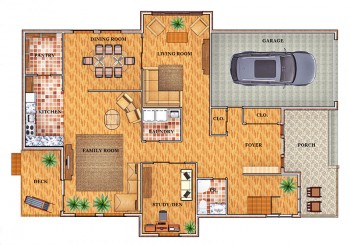 Our Floor Plans Rendering Services include:
2D BLACK AND WHITE FLOOR PLANS
Converting your existing blueprints or sketches into presentation style black & white floor plans.
2D COLOR AND TEXTURED FLOOR PLANS RENDERING
Converting your sketches, AutoCAD or PDF floor plans into colored or textured floor plans.
3D FLOOR PLANS
Generating 3D views of the house plan layout with furnishings and interior decor.
Read more about Floor Plans Service
Site Plans Rendering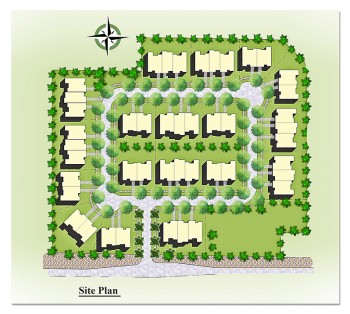 Creating Site Plan Renderings, Site Maps, Aerial Views.
Read more about Site Plans Rendering
Architectural Walk-through and Flyover Animation
Creating Exterior 3D Flythrough or Walk-through Animation.
Read more about the Architectural Walk-through Service